A Sustainable Tomorrow is a Collaborator to Sustainable mPact™. On May 17, A Sustainable Tomorrow is inviting you to participate at  the 'Do Look Up' Conference at the Nordic Sustainability Expo in Stockholm, Sweden. 
Don't miss out on this important and interesting event!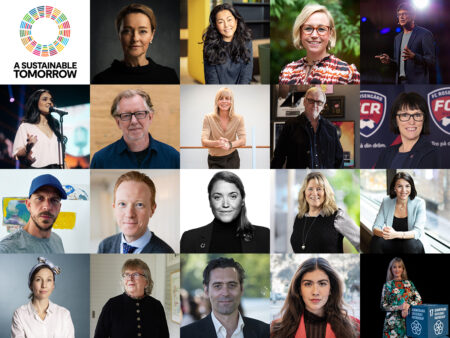 For Tickets: https://invitepeople.com/events/26307/partners/dolookup
Interview with some of the speakers:
INTERVJUER
Video with Gustaf Skarsgård and Johan M. Reunanen (in Swedish): https://youtube.com/shorts/nkZiuXmzz_Q?feature=share
Video med Catarina Rolfsdotter-Jansson (in Swedish): https://youtu.be/uGJgVMb0iFc
Newsletter from A Sustainable Tomorrow (in Swedish): https://mailchi.mp/asustainabletomorrow/19-talare-i-vrldsklass-den-17-maj-under-do-look-up
Sustainable mPact™ will be there.
Looking forward to seeing you in Stockholm May 17!