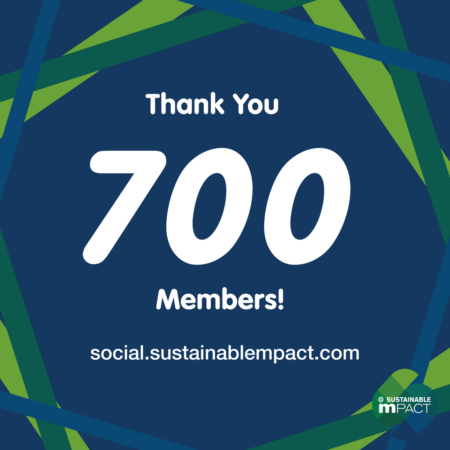 Thanks to all 700 members of our online community for sustainability!
With growing activity and engagement on the platform and with new connections being made across the planet you are contributing to making the world a better place!
THANK YOU for doing that.
If you're not yet a member, JOIN US NOW at social.sustainablempact.com and become part of the movement!