A better world starts with yourself
When I met Erlijn for a conversation I was immediately struck by her ability to inspire. She lives as she teaches. Sustainable mPact is so happy to collaborate with Erlijn.

Below is a presentation of Erlijn and links to her social media  channels where she shares ideas with her community about sustainability and inspires other to adopt a more sustainable lifestyle too.
Sustainable mPact wants you to benefit from her knowledge of sustainability and be motivated and inspired by her drive and commitment to this important topic.
We are inspired!!      

/ Tina Borgman
Head of content, Sustainable mPact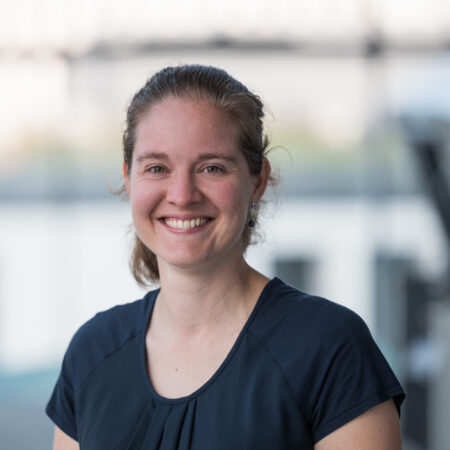 Dr. Erlijn van Genuchten is an influencer and a motivational speaker on sustainable living. She was born in The Netherlands  but now lives in Germany. Her Twitter account and her blog are her main channels. By sharing how she changes her daily habits and her experiences, she makes it easy for others to adopt a sustainable lifestyle too.

What are you doing right now?
I'm currently extending my 365 Sustainable Decisions Challenge by sharing further ideas about living more sustainable and my experiences. In addition, I've started a 365 Clover Challenge in which I draw another clover every single day for a year.

Could you tell us a little bit about your background?
When I was growing up, I wanted to be a teacher. I'm currently not working at a school or university, however, I am sharing my knowledge on a daily basis to inspire and motivate others. I want to share knowledge and skills by being a good example myself. I believe that we can be inspired by each other to live in a sustainable way and create a better world together.
My motto in life is: "A better world starts with yourself".

How old were you when you decided to take action for sustainability?
I was an adult and worked for a company that wanted to become more sustainable. During my brainstorm about what they can do, the idea of what I can do popped up in my mind: My 365 Sustainable Decisions Challenge.

I am struck by your drive, your commitment and your ability to inspire and wonder where does this come from?
For me, it's about a way of thinking and looking at things. I reflect and think about how I do things, which gives me the opportunity to learn and to grow as a person.
For 4 years I worked as a penetration tester, hacking websites for customers to find security holes. Here I developed a way of thinking and constantly worked with the question: "How can this be done more securely? Similarly, I'm now asking the question: "How can this be done more sustainably?

What does your collaboration look like today with SmP?
We are collaborating and building skills networks together. I will support their platform by sharing content and they will tell the world what I do. All in the name of sustainability .
 
If I'm a person who's just starting to get interested in living more sustainably, what tips would you give me?
There are many different ways to make a start.
* Look at the ideas I shared on my blog/Twitter to get inspired and pick an idea that works for you.
* Start your own sustainability challenge. For example, you can look in your own dustbin and ask yourself "Can I reduce what is in the dustbin? What can I do differently to live more sustainable?"

What do you think our world will look like in 5 years, in terms of sustainability?
To be honest, I never look so far ahead in time.
We need to work together. Live more sustainably. Then we move in the right direction towards a world in which we can live for several generations to come.

Visit Erlijn´s channels where she blogs and writes about sustainable lifestyle.

Links:

Twitter: www.twitter.com/ErlijnG

Blog: www.SustainableDecisions.eu

Instagram: www.instagram.com/Erlijnvg

Facebook: www.facebook.com/erlijn.vangenuchten

YouTube: Erlijn van Genuchten

LinkedIn: www.linkedin.com/in/erlijn-van-genuchten

Personal website: www.erlijn.nl