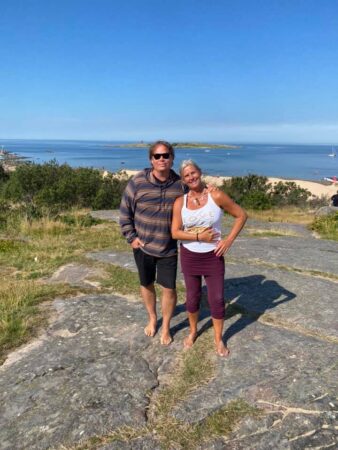 So far there's been big interest in Sustainable mPact™ & Sustainable Soundtracks™ from outside of Sweden.
This beautiful morning Jenny Rosencrantz and CJ Palmer did the first Sustainable mPact™ interview for a Swedish newspaper. 
Oh yeah, they're standing at the entrance of Sweden's most beautiful and well known beach. Will share the article when published. Wishing you a great day!!